Let's wear a poppy!
Lots of flowers are starting blooming. Birds are nesting, lambs are hopping in the field!!
The idea…
I had beautiful poppy red satin, a bit too early for the season,but I decided to make a poppy.
The making…
Making the pattern, I made 2 different type of petals…..I liked 3 sectioned petals better.
Cut out the fabric, stiffened them, dried, then shaping them with flower making irons.
Then stitching them to gather the petal match flower like….
Add centre parts..
The poppy!
Here is my poppy!!!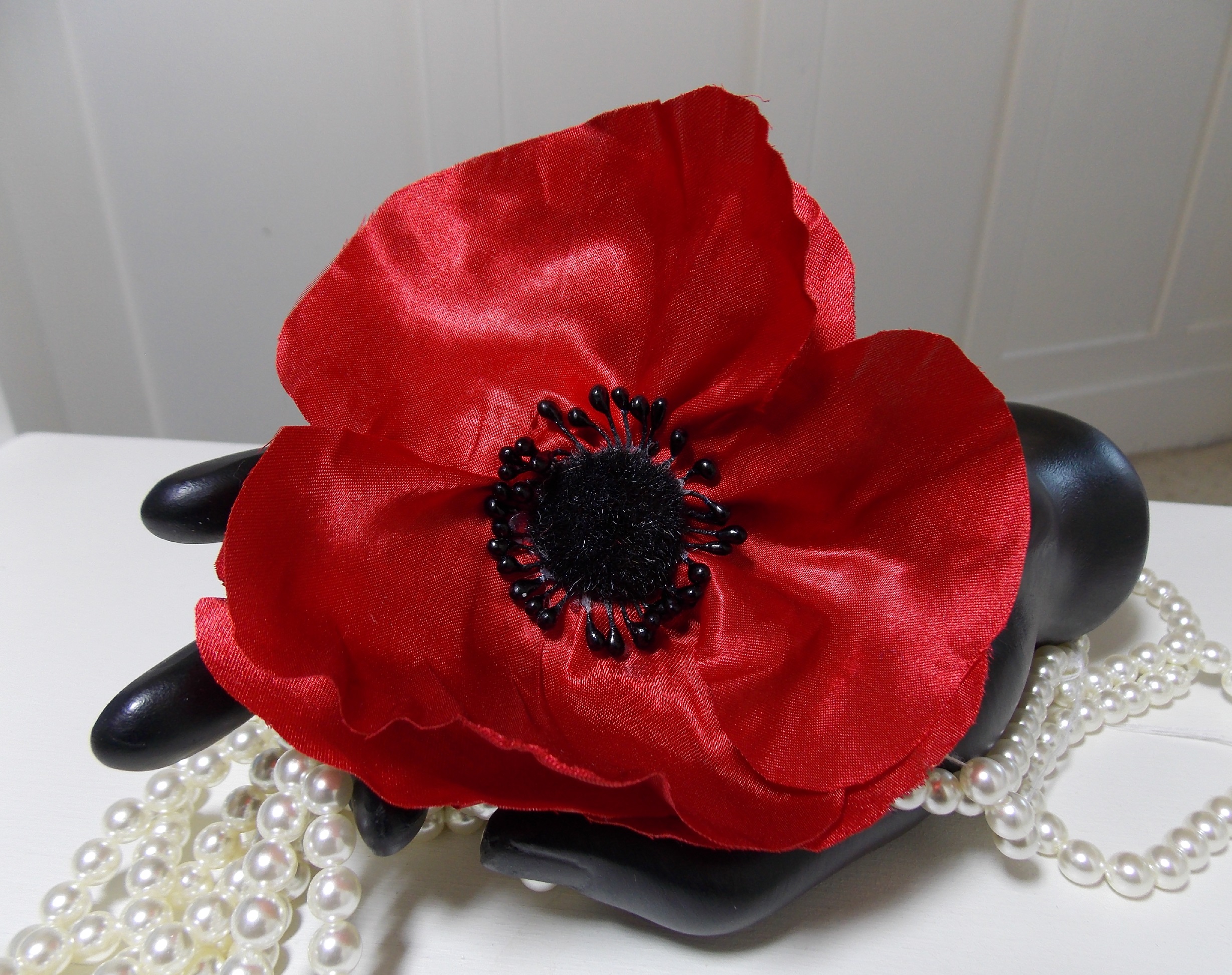 Available for repeat order…