不況不況といっても、バーゲン品を買って、自分用にカスタマイズするのが
楽しい。今回は、バーゲンのワンピースを買ってきたが、スカートが中途半端な長さで
私には似合わないので、スカート丈40cmほど切って、トップだけにしてみた。
トップとおそろいのハンチングを作ってみた。わずか40cm程のスカートの残りと、
プラスアルファで、洋服もオーダーメイドの感じを味わえる。
Recession is very painful. But I believe people still want to enjoy fashion  but spend less money.
Recently I am enjoying customizing my clothes from bargain stuff.
This time I bought a dress for a bargain price. The skirt length was a little bit long for me.
So I cut 40cm off from the hem line.
Then I made hunting-cap with the left-over and other material.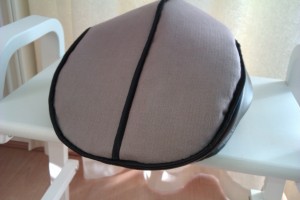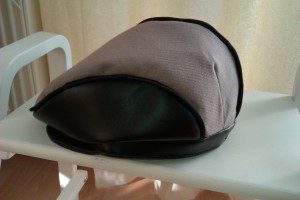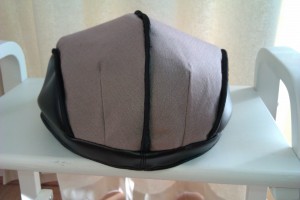 The end result is a nice suit with matching cap. I matched it with a black skirt to complete the whole set….